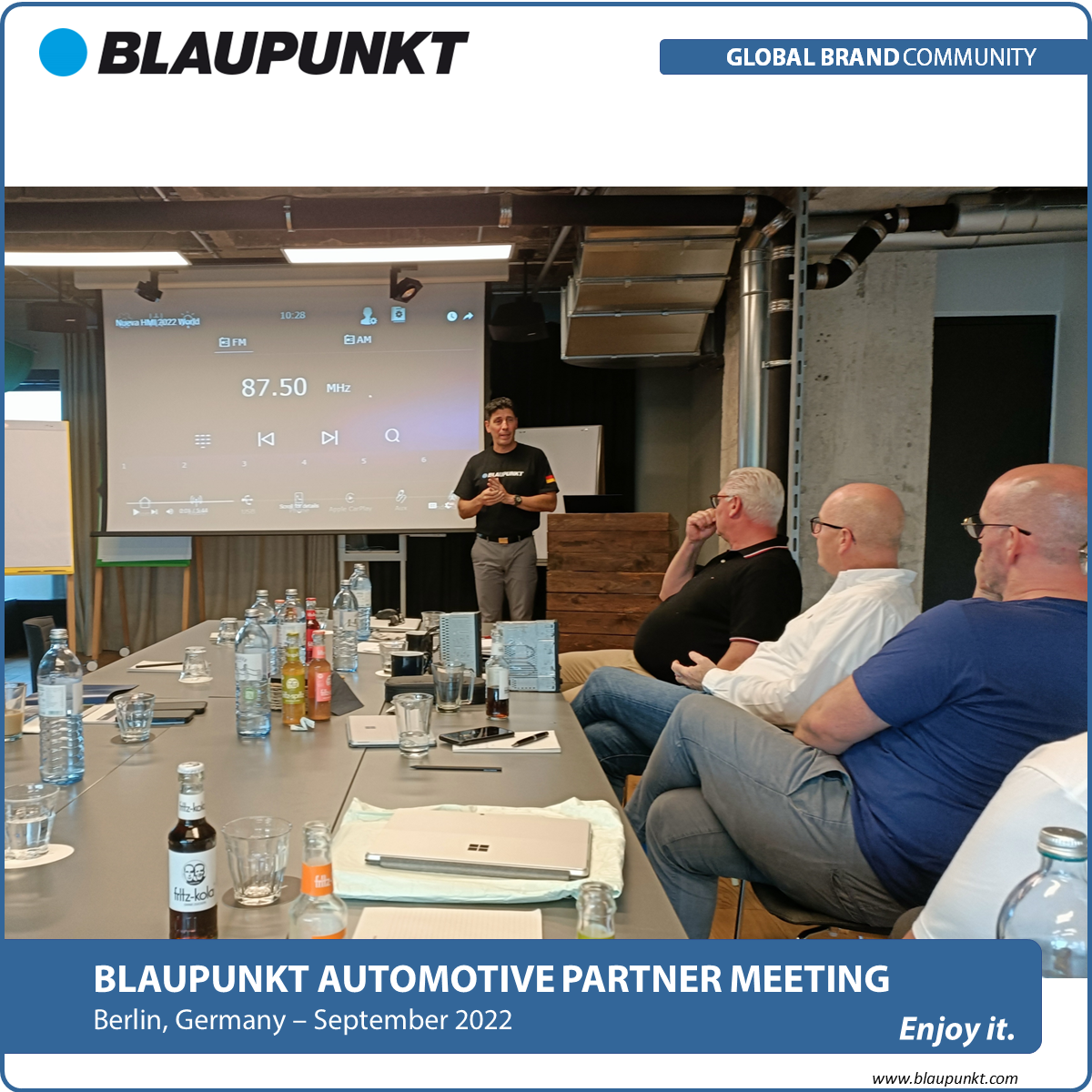 While the consumer electronics world was congregating at IFA Berlin from September 2nd-6th, BLAUPUNKT Automotive Partners from across the globe used the tradeshow as an opportunity to meet in-person after a hiatus due to the pandemic.
They took the opportunity of IFA to officially welcome the newest addition to the community, Mega International, who is taking over the BLAUPUNKT Automotive Business in Africa.
A collaborative project involving the legendary vintage radios that were developed and engineered by a German Community member determined at a previous BLAUPUNKT Automotive Convention was able to give an enthusiastic update.
Through a redesigned distribution network, these timeless units can expect to make their official debut in the Americas.
One of the hottest topics of conversation surrounded continued efforts to strengthen existing harmonies in the product line-ups available worldwide.
The community members discussed unique concerns for their markets and solicited guidance from their peers on how to best tackle these challenges to ensure a consistent customer experience worldwide.
Another trending topic was a spirited discussion on new business opportunities and niche markets for the car accessories business. BLAUPUNKT delegates from the Indian and South-East Asian markets also shared their results from their first market tests and experiences.
The Automotive Partners were also able to share the subtleties and complexities of their regions to discuss how the BLAUPUNKT automotive community would react to upcoming trends and reinforce BLAUPUNKT's position as a leading global automotive entertainment brand.
Thanks to the entire BLAUPUNKT Automotive team for further strengthening the brand as one of the leading automotive and car audio brands worldwide!
Do you need more examples how you can benefit from the BLAUPUNKT GLOBAL BRAND COMMUNITY? Contact us today!