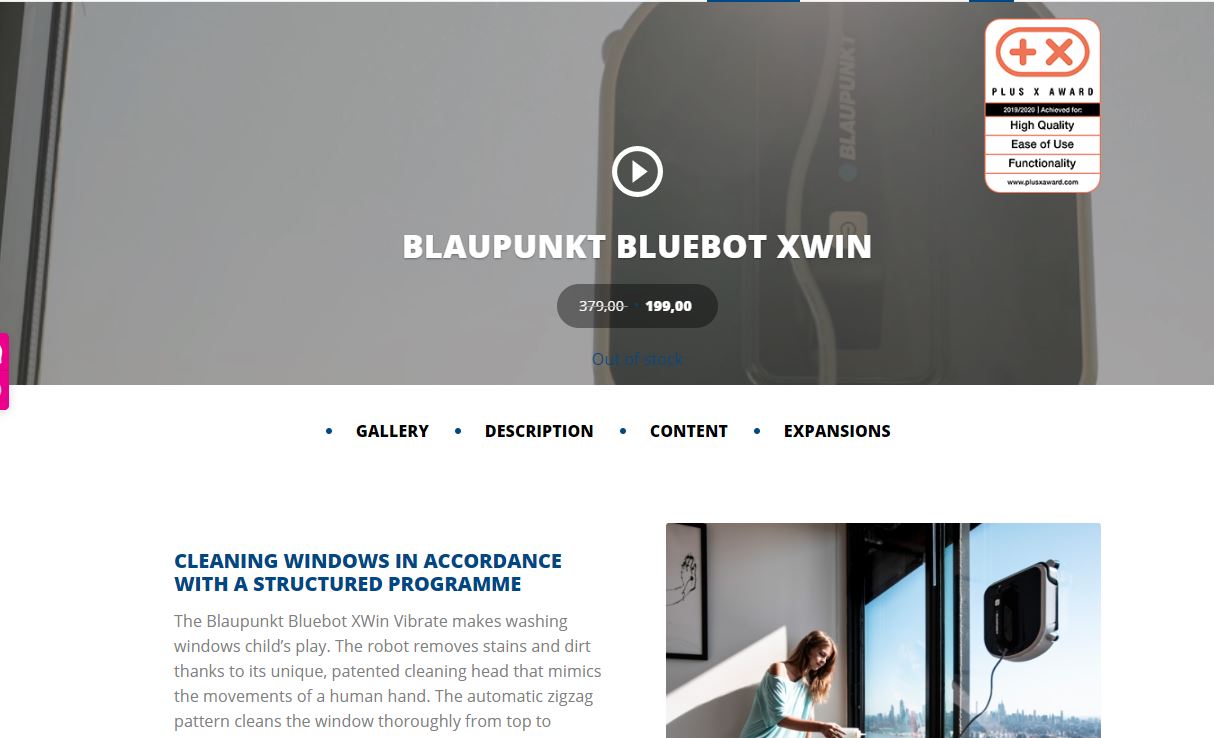 We are proud to announce that yet another BLAUPUNKT Global Brand Community member is presenting the market with an award-winning product. The Robotics Competence center has been wowing consumers with their famous robotic cleaning solutions. The Plus X Awards took notice and awarded them for their efforts. If you are unfamiliar with the Plus X Awards, it is "the world's largest innovation award for technology, sports and lifestyle" according to their website.
Since 1924 consumers have trusted the BLAUPUNKT brand to deliver exceptional and reliable products at a fair price point. the BLAUPUNKT brand has been able to fulfill this promise for nearly 100 years with the help of the BLAUPUNKT Global Brand Community.
Want to learn more about the award winning x-win robot? Find the X-Win Robot!
Want to drive bottom line profits by labeling your products with the BLAUPUNKT brand? Connect with us!