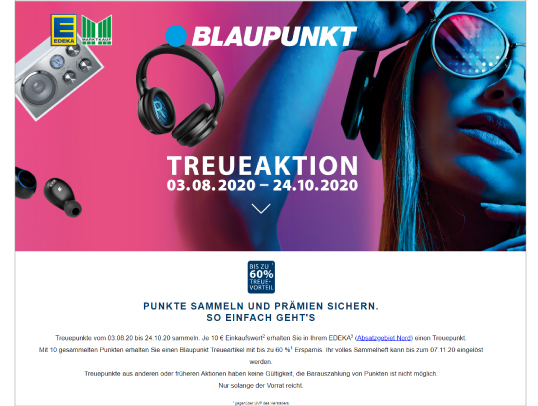 German audio licensee scores a major win for brand visibility with EDEKA Loyalty program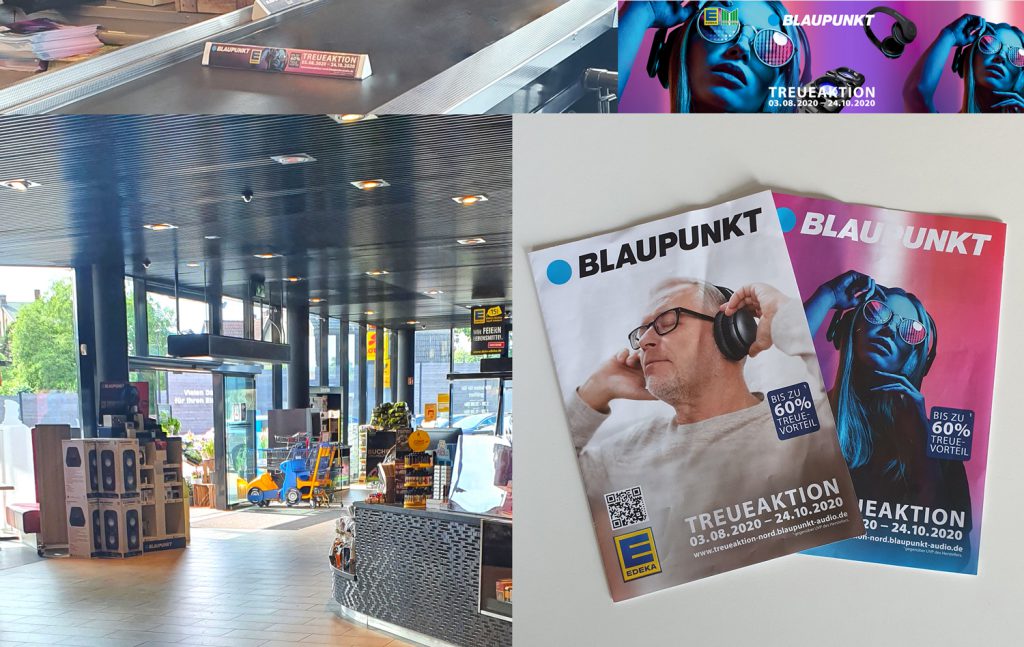 Globalronics, the German audio licensee, managed to snag an instore brand campaign through EDEKA's loyalty program. EDEKA is one of Germany's largest premium supermarket chains and their products are considered higher end and quality. With this partnership the BLAUPUNKT brand will garner even more visibility and is once again placed in a premium position. This move is pushing BLAUPUNKT sales while also advertising the brand to a wider audience at a location where consumer electronic products are not commonly sold.
This campaign was developed by the Globaltronics Marketing Specialists in close cooperation with and under the approval of the BLAUPUNKT Brand Management team.
In addition to the massive in-store visibility there is also an extensive online presence showcasing the BLAUPUNKT brand and products.

While this was the direct result of Globaltronics efforts, other licensees will certainly benefit from the brands promotion at this premium location and online. This is simply another advantage of belonging to the BLAUPUNKT Global Brand Community, every licensee can benefit from the marketing initiatives of other members. The BLAUPUNKT Brand Management team works carefully with licensees to ensure that marketing efforts fit the licensees needs while taking care that the activities do not dilute the brand's corporate identity or interfere with the ongoing efforts of other licensees. It is a careful balance that our Brand Management team has over a decade's worth of experience managing.
Want to push your bottom-line profits by labeling your products with the BLAUPUNKT brand?
Connect with us