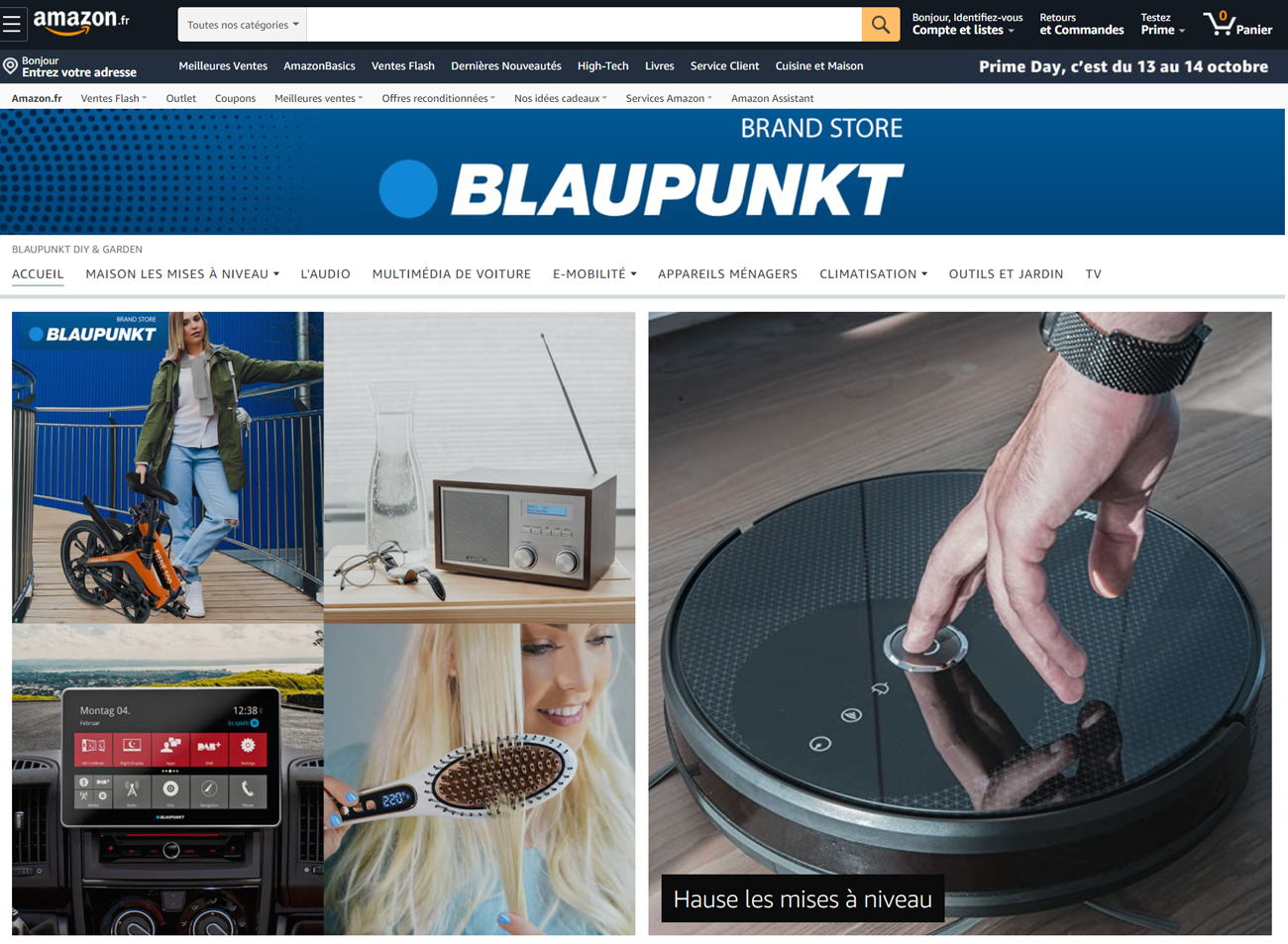 After the successful launch of the BLAUPUNKT Brand shop on Amazon Germany we promised both consumers and our licensees that we would be extending this feature to other regions in the near future. The BLAUPUNKT Brand Management team is proud to announce that the BLAUPUNKT Brand shop is now live on Amazon in France.
The BLAUPUNKT Brand Management team constantly looks for ways to improve BLAUPUNKT customer's experience and our licensee's businesses. As a result, when the Brand Management team realized there was a prime opportunity to create cross-promotion between licensees while also increasing brand visibility and awareness on one of the world's largest e-commerce sites, they sprang into action to make it happen.
"Creating a BLAUPUNKT brand store on Amazon is an investment in securing a strong and unified brand identity with consumers. It is also a great way to increase our licensee's business. Taking on this project was a no-brainer because it will only strengthen the BLAUPUNKT brand and grow our licensee's business."

Romain Peter, BLAUPUNKT Brand Success Manager at GIP Development.
The process of creating the Amazon brand store and managing multiple brand partner's input was a larger task than any single licensor could do on their own so our BLAUPUNKT Brand Licensing Success team took the reins to bring this project home. While the licensing team lead the project, they worked in close cooperation with BLAUPUNKT Licensees to make it happen. Nevertheless, BLAUPUNKT brand licensees continue to maintain full control of their activities.
Due to the huge success our licensees have experienced with this project our Brand Success team is diligently working to expand this projects in other countries. Stay tuned, we hope to announce our next Brand Shop soon.
Check out the BLAUPUNKT Brand Store on Amazon in France today!
Interested in pushing your bottom-line profits by labeling your products with the BLAUPUNKT brand?
Connect with us