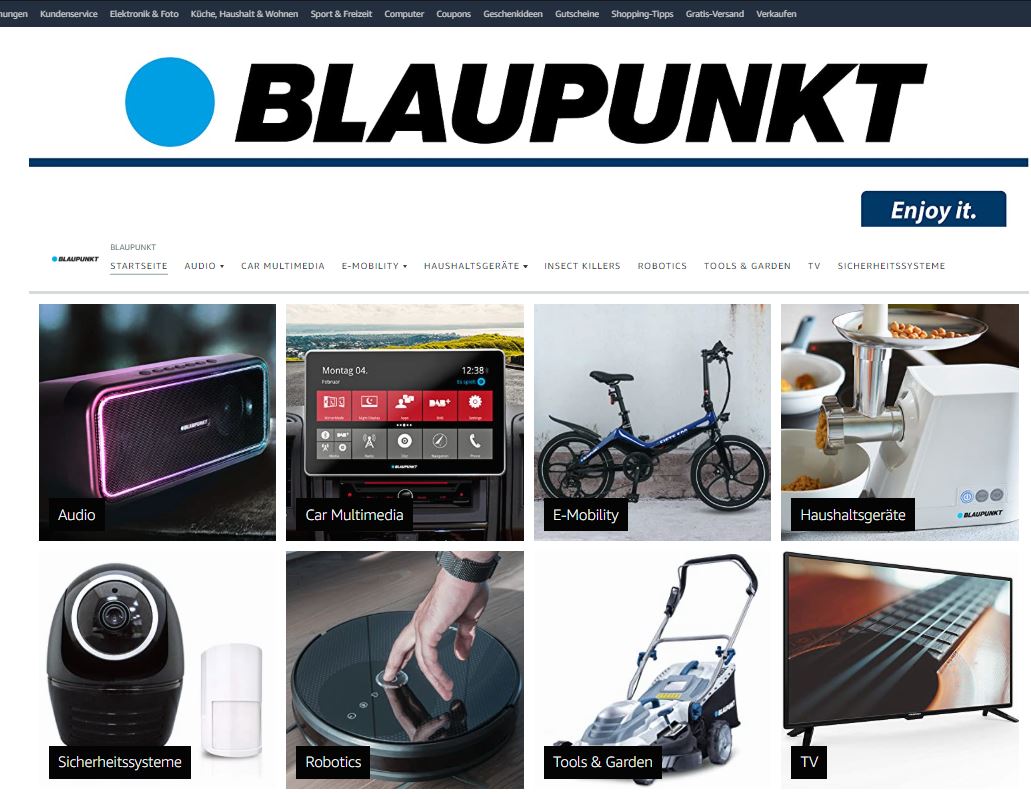 The BLAUPUNKT Brand Store is now live on Amazon in Germany with plans to expand to other countries soon.
You can view the new brand store here
When entering a BLAUPUNKT brand licensing agreement, the licensee maintains control of their products and processes. However, this does not mean that GIP Development's support stops at the signature. On the contrary, the Brand Licensing Success Team at GIP Development continuously scout for opportunities to help BLAUPUNKT licensees improve their business and bottom-line profits. The project to create a unified brand store on Amazon, one of the world's largest e-tailers, is just one of many examples of this continuous support.
GIP Development's Licensing Success Managers saw the Amazon brand store as an opportunity for licensees to cross-market their BLAUPUNKT products under a single online storefront. This unified storefront gives end consumers the confidence to put their trust in BLAUPUNKT licensed products while also driving cross-sale opportunities between various licensees in different product categories. All of this translates to better profits for participating BLAUPUNKT licensees.
Want to improve your bottom-line profits by labeling your products with the BLAUPUNKT brand? Connect with us now!