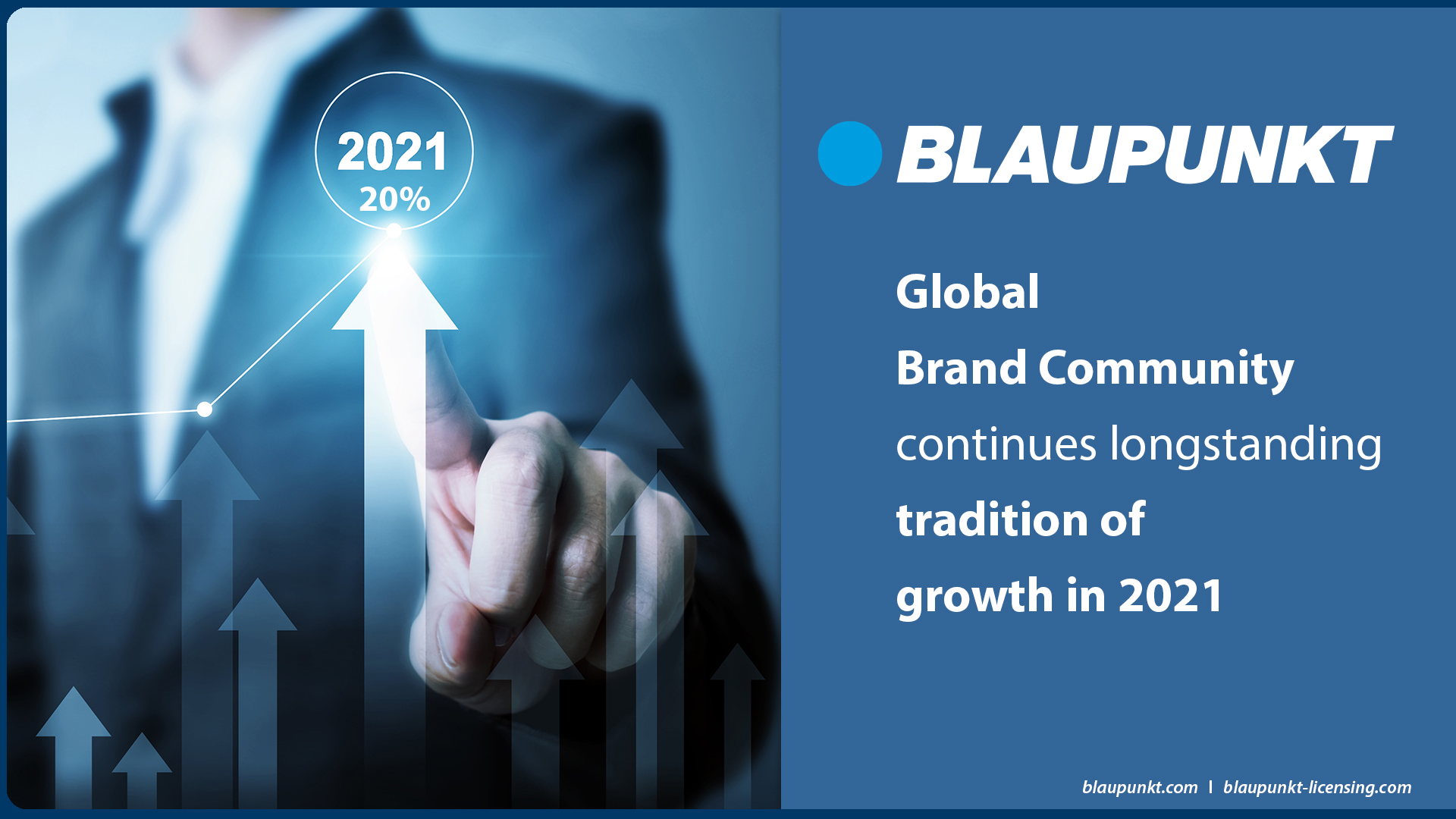 Leudelange, Luxembourg (February 9, 2022) 
For over 10 years in a row German consumer electronics brand, Blaupunkt, has grown its brand community both with new contracts and through extensions and expansions to current agreements.
The company announces a 20% growth while many other businesses struggled amid continued market instability due to the pandemic.
In 2020 Managing director of GIP Development Sarl the owner of the brand Blaupunkt Andrzej Cebrat promised "We do not know what 2021 has in store, but we are determined to approach it with the same grit and determination that we did in 2020."
The brand's international reputation for quality and the teams continued expertise and commitment to qualifying the best partners for the brand were an asset to this triumph.
In 2021 the Blaupunkt Brand Community grew by six new partners who entered over 20 countries with multitude of products including small & large domestic appliances, personal healthcare products, photovoltaics, drones, fashion items and many others. Meanwhile at least 8 current Global Brand Community members elected to add new product categories, new countries, or extend their agreement by at least 5 years.
On the topic of the successes of 2021 Andrzej Cebrat stated "I am humbled by the confidence that our established partners place in us by continuing to grow their business, extend their agreements, and add new product categories or regions. We are elated to welcome the newest Blaupunkt Global Brand Community members and to celebrate the accomplishments of all of our partners."
For more information check out www.BLAUPUNKT-Licensing.com
About Blaupunkt
Blaupunkt is a German brand for consumer electronics, car multimedia, and related consumer lifestyle products. Founded in Berlin in 1924 as the "Ideal" company, Blaupunkt gained notoriety through the internal test label for headphones – the blue dot. The quality feature became a trademark, and in 1938 also the company name.
Today, the brand is being developed by GIP Development SARL as part of a licensing program launched in 2009. More than 40 licensees around the world distribute BLAUPUNKT products on all continents in more than 90 countries in the categories: Audio, Video, TV, Car Multimedia, Mobile Telephony, E-Mobility, Home Appliances, Security Systems, Cleaning Robots, Air Conditioning, E-Mobility and many more.
Press contact:
Norman Pralow
Official Brand and Marketing Consultant
Order of GIP Development SARL
norman.pralow@blaupunkt.com
+49 (0) 176 6190 5452
Company contact:
Frank Goergen
GIP Development SARL
2-4, rue du Chateau d'Eau
L-3364 Leudelange – Luxembourg
Frank.Goergen@blaupunkt.com