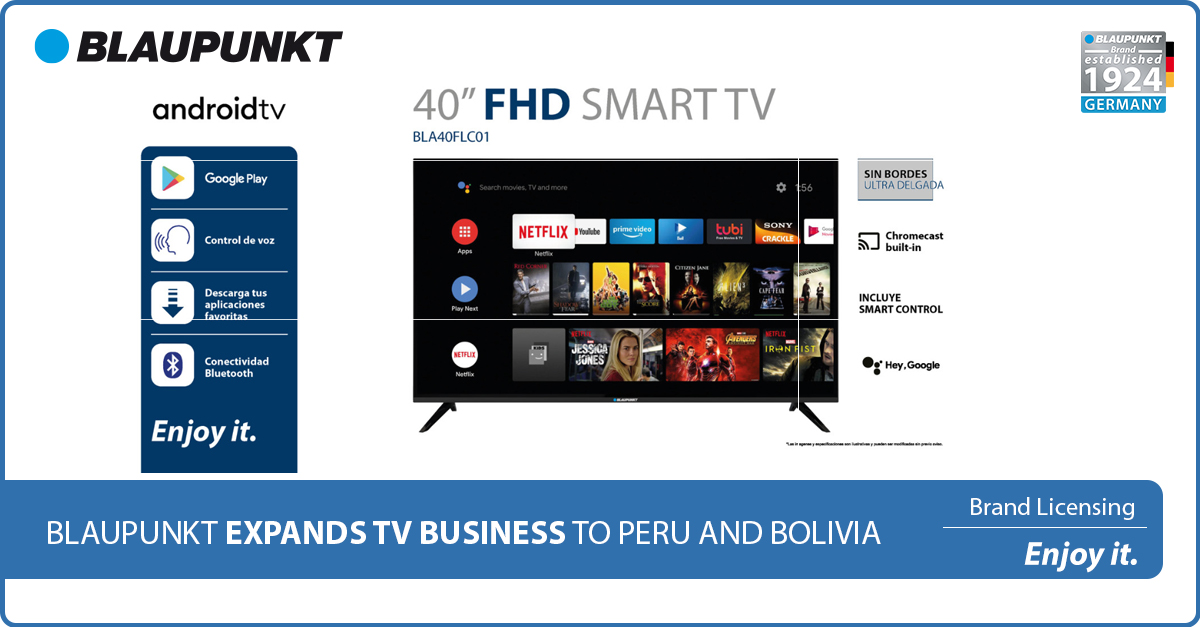 A profitable example of Blaupunkt licensing boosting sales in regions where the Blaupunkt brand has a valuable perception and newly expanding brand visibility.
In 2019 Car Soundvision CIA LTDA performed a highly successful launch experiencing amazing market penetration by 2020 in their core country of Ecuador. The ecstatic reception that the Blaupunkt brand experienced during its triumphant launch in Ecuador was shared by end consumers and trade customers alike. Blaupunkt televisions had not been readily available in this market for some time, however, by using excellent market knowledge and harnessing the powerful perception of the Blaupunkt brand they were able to accomplish exponential success from 2019 to today. This success prompted Car SoundVision to expand their already thriving partnership with the Blaupunkt brand into new territories.
Blaupunkt televisions have been available since 2019 in Ecuador at El Rosado Corp. Consumers in Peru can expect to start seeing Blaupunkt on the market in EFE and La Curacao this year while customers in Bolivia can look for Blaupunkt at Más Hogar.
This expansion is another illustration of how the lucrative perception of the Blaupunkt brand worldwide can aid a region's blossoming brand visibility while boosting a companies bottom-line.
BLAUPUNKT can advance your business as well. Connect with our licensing specialists today!
Contact us now