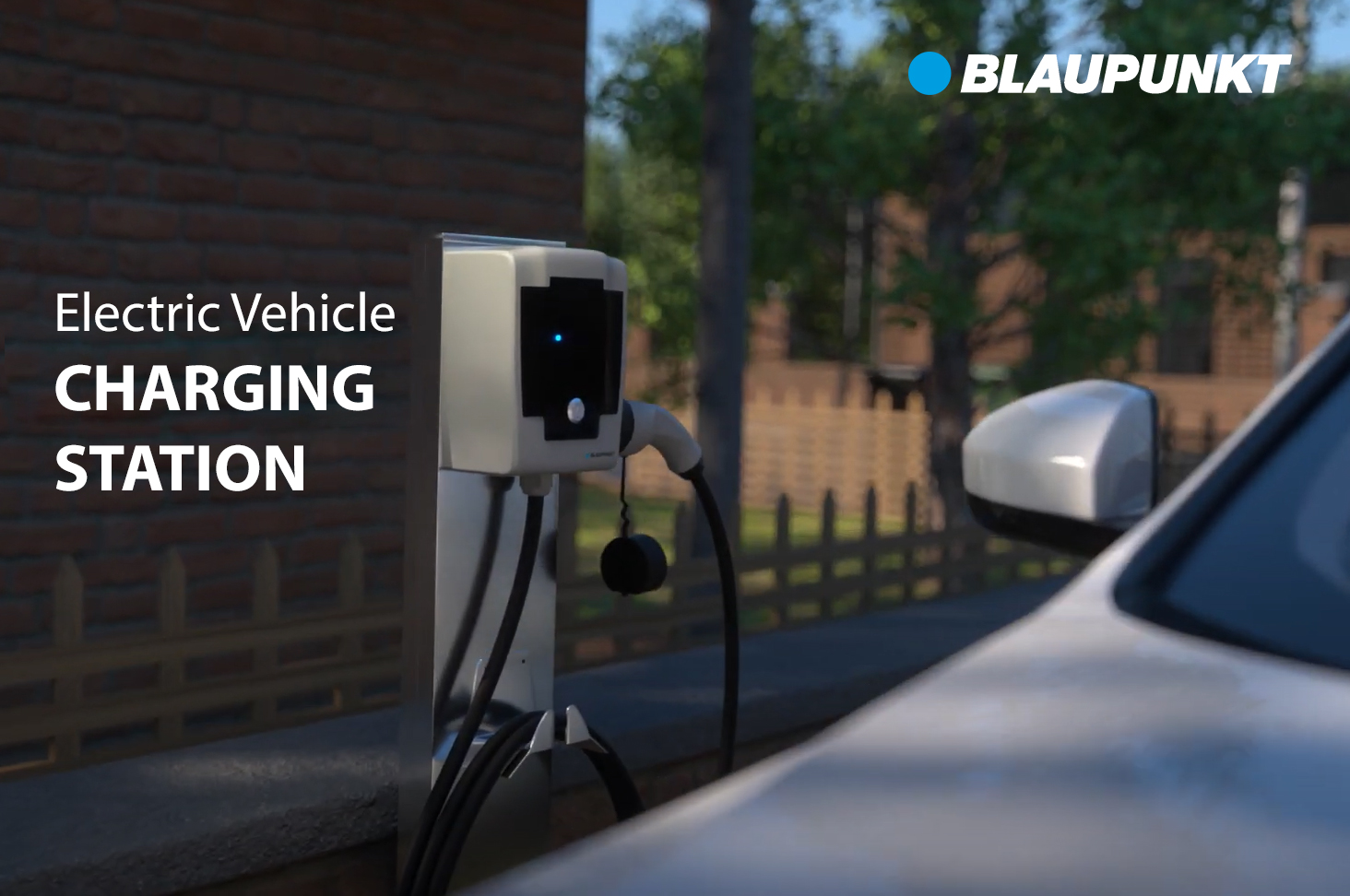 Following major successes in other European countries the Danish brand licensee launched its extensive electric vehicle charger portfolio in France.
The 2020 EV charger line-up has several unique selling points, including at least one model that can be used anywhere that a 230v socket is available, making driving an electric vehicle easier than ever before. Currently the BLAUPUNKT branded EV chargers are available in France at NORAUTO, one of the largest car accessories retailers in the country.
For decades NORAUTO has caried the BLAUPUNKT car radio portfolio. This meant that it was an easy choice for NORAUTO to pick up another BLAUPUNKT product category to carry.
When the EV charging competence center was first designing their portable EV chargers and standalone charging stations they knew that they had the technical aspect down pat. They had great marketing concepts and even better products. However, they had to make a choice between spending the time and effort to build their own brand, or to call on an already well-respected brand.
BLAUPUNKT, with its roots in the automotive industry and the brand's current presence in many major retailers in their region, was the perfect match for their marketing strategy. The decision to go with the BLAUPUNKT brand not only opened doors to retailers it also helped save, time, energy, and money while speeding their time to market, allowing the competence center to focus on their business.
Interested in pushing your bottom-line profits by labeling your products with the BLAUPUNKT brand?
Connect with us