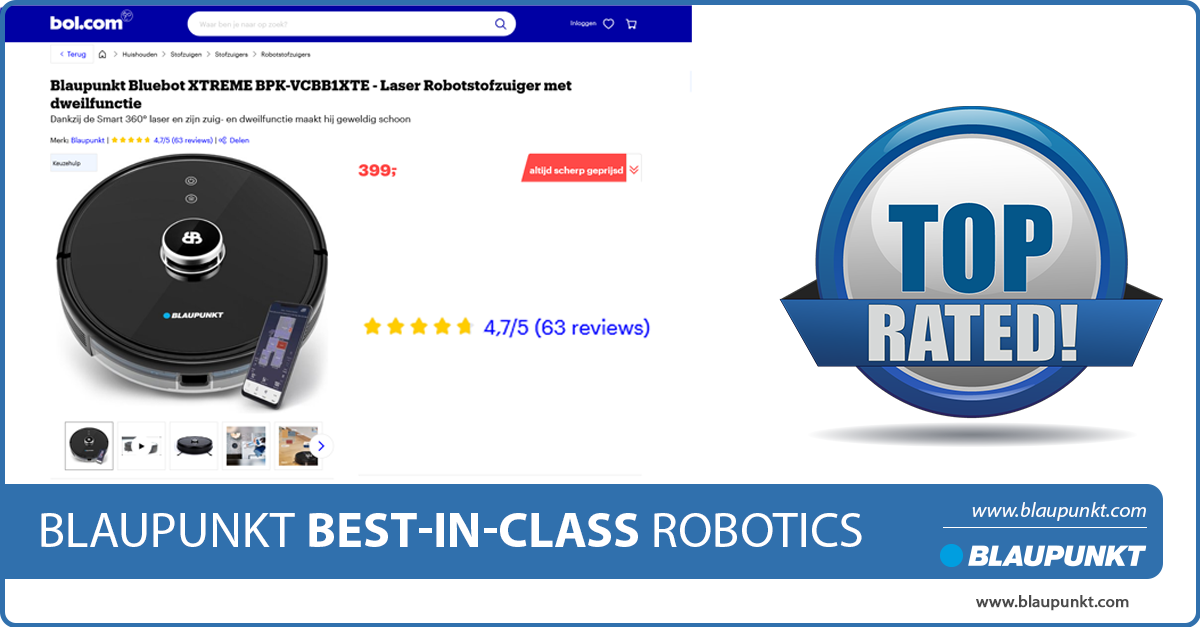 Trailing closely to similar announcements of BLAUPUNKT products exceeding consumers expectations globally, the BLAUPUNKT Bluebot XTREME is rated best-in-class on Bol.com in the Netherlands.
Consumers in the Netherlands confirmed once again that the BLAUPUNKT brand has stood for superior quality at an affordable price for almost 100 years. The BLAUPUNKT Robotic Competence Center was acknowledged last year for offering an award winning BLAUPUNKT Robotic Window cleaner. This year, the newest version of BLAUPUNKT robotic vaccuums is making headlines for it's exceptional rating in the Netherlands.
Andrzej Cebrat, Managing Director of GIP Development SARL / BLAUPUNKT Licensing, said about the continued success, "We are proud of these fantastic partnerships that continuously deliver high-end products strengthening an already powerful brand."
Congratulations to the BLAUPUNKT Robotic Competence Center for their continued success!
Interested in labeling your high quality products with BLAUPUNKT?
Let's Talk!