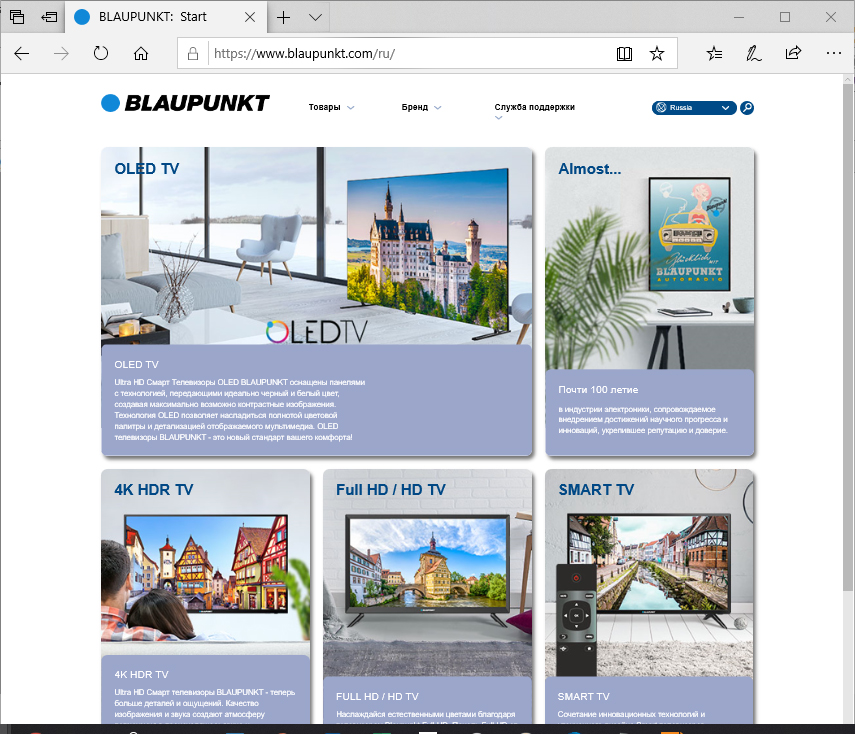 The Blaupunkt Global Website has extended it´s language and region setup.
We are happy to inform you that a Russian language version will be displayed for all users in Russia, Ukraine, Kazachstan, Armenia, Azerbaijan, Belarus, Georgia, Kyrgyzstan, Tajikistan, Turkmenistan, Uzbekistan.
Shortly we will start working on a separate Ukrainian homepage.
All licensee´s doing Blaupunkt business in these countries are invited to present their products on this page as well.
Contact:
Norman Pralow – norman.pralow@blaupunkt.com