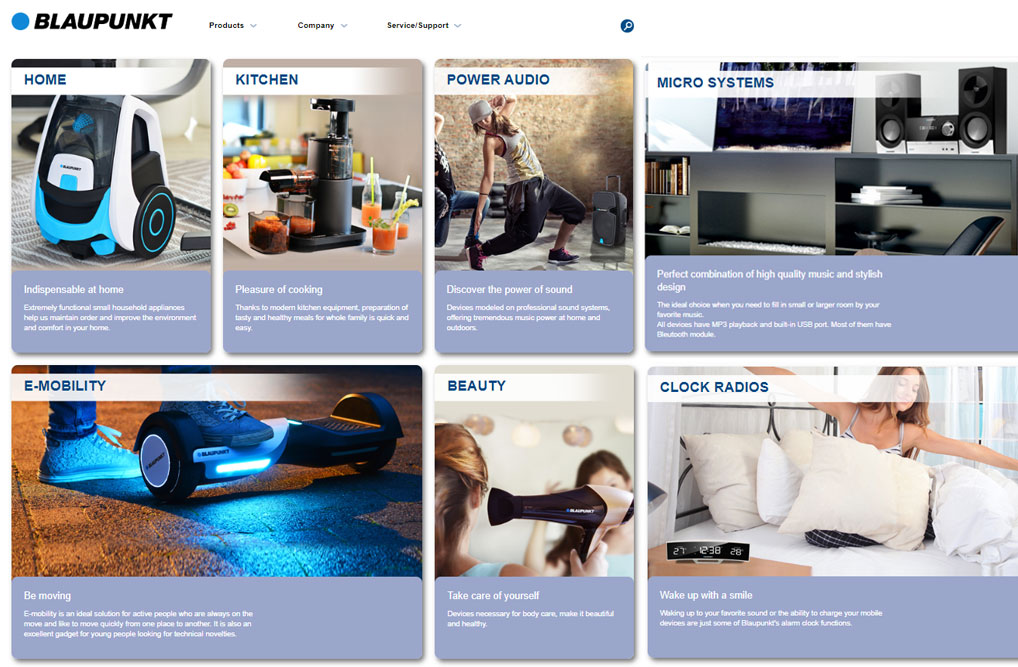 BLAUPUNKT extends its long-time leading position in Eastern Europe by launching over 800 SKU's in the last five years.
BLAUPUNKT branded car sound products have historically done well in countries like Romania and Bulgaria. The BLAUPUNKT Brand Community used this advantage to expand on this success and build a community of 7 licensees responsible for over 800 unique SKU's in this region. The BLAUPUNKT brand's visibility and reputation grows with each additional SKU and product that enters the market. Through close collaboration and shared resources these 7 licensees have found they benefit from each other's efforts.
Today in Eastern Europe you can find a full line-up of products to help you enjoy your life at home or on-the-go. Products ranging from Beauty and personal care products, E-Mobility, personal audio, mobile phones through car entertainment systems are available in this market.
The brand licensing professionals at GIP Development have over a decade of combined experience in brand licensing. The BLAUPUNKT Global brand community is made up of over 35 carefully selected licensees whose presence on the market further promotes the exceptional BLAUPUNKT brand image. By placing a great emphasis on choosing brand partners and expertly managing the current brand portfolio the BLAUPUNKT Brand Community has benefited from the presence of their fellow licensees without experiencing negative side effects of sub-par partnerships.
A well-managed brand can make all of the difference when trying to break into new product categories or markets.
Are you interested in transferring this success story into your region by joining the BLAUPUNKT Global Brand Community?
Contact us now