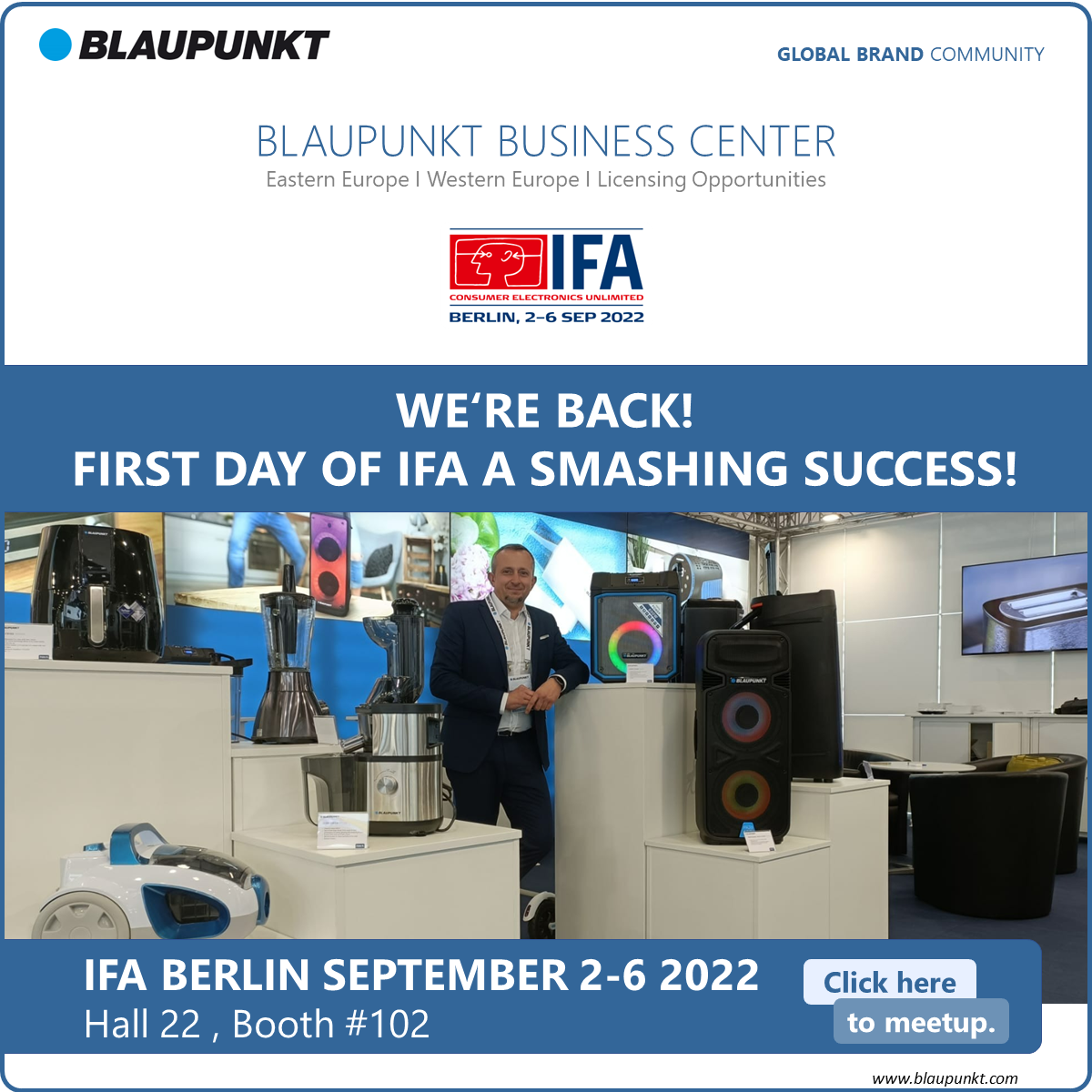 Day one of IFA Berlin is in the books. We are grateful to everyone who was able to visit us at the Blaupunkt Global Brand Community booth in hall 22 booth 102.
Jacek Iwaniuk said of presenting at IFA 2022
"After a three year hiatus it was great to be back at IFA in Berlin. We are extremely grateful that we decided to exhibit with the BLAUPUNKT global brand community as this year has proven to be a very fruitful endeavor."
It's not too late to score one of the few remaining meeting slots available with our partners or global brand management: Schedule your meeting today!