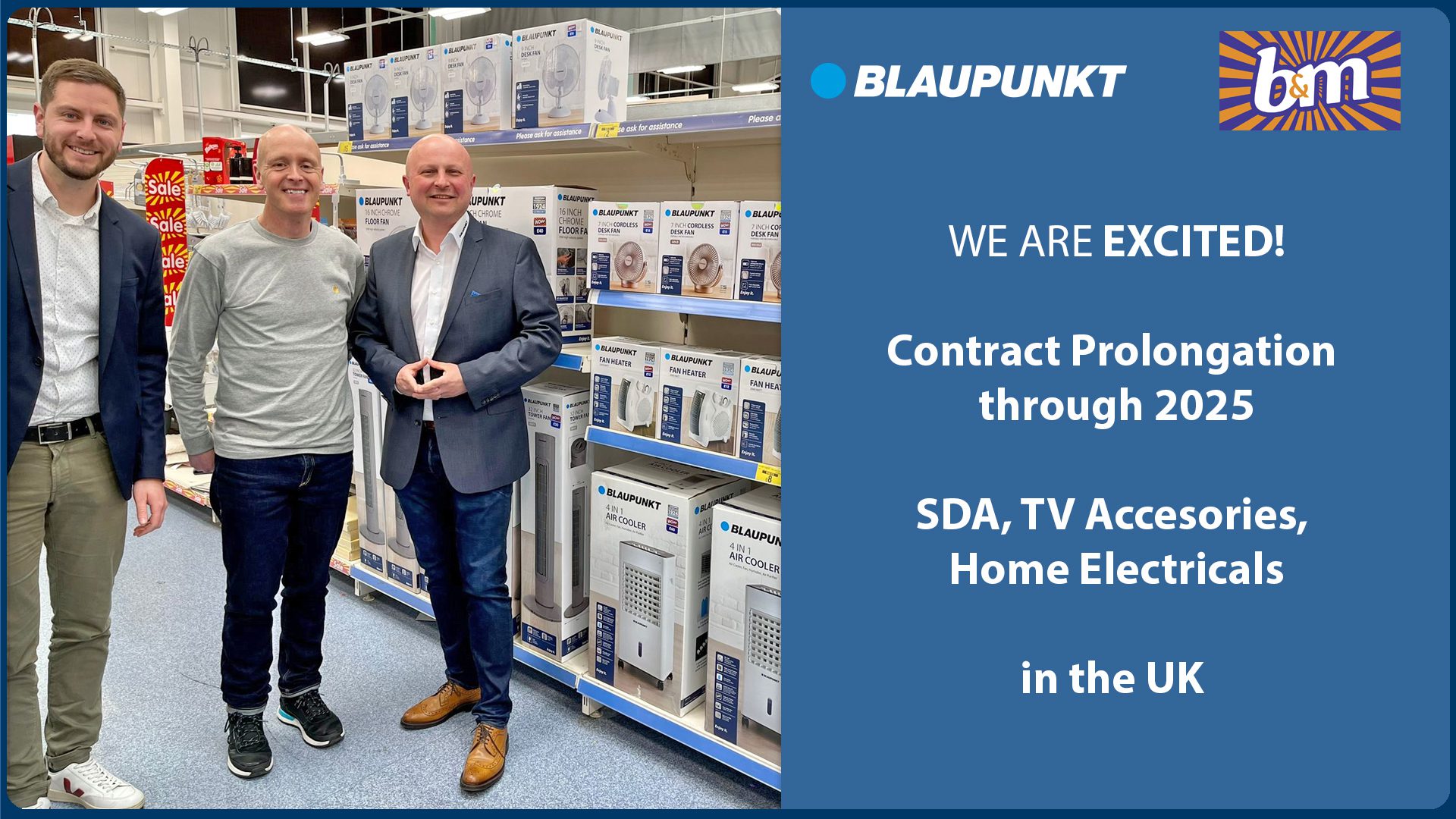 The Blaupunkt Global Brand Community is elated to announce that an agreement has been struck between the Blaupunkt brand and B&M which will strengthen its already successful business cooperation
On the extension, Romain Peter, a portfolio manager for the Blaupunkt brand stated,
"This is a beautiful example of a partnership that is built on the foundation of trust. B&M has recently been seeing a lot of expansion and I am grateful that their partnership with Blaupunkt has been a portion of that success. I look forward to watching this cooperation and their business continue to thrive."
B&M is one of the UK's fastest-growing retailers opening new shops all across the United Kingdom nearly every week and boasts that they believe in selling Big Brands at sensational prices. The agreement to extend comes just ahead of the 5th anniversary of the partnership between the two organizations.
Contact us now