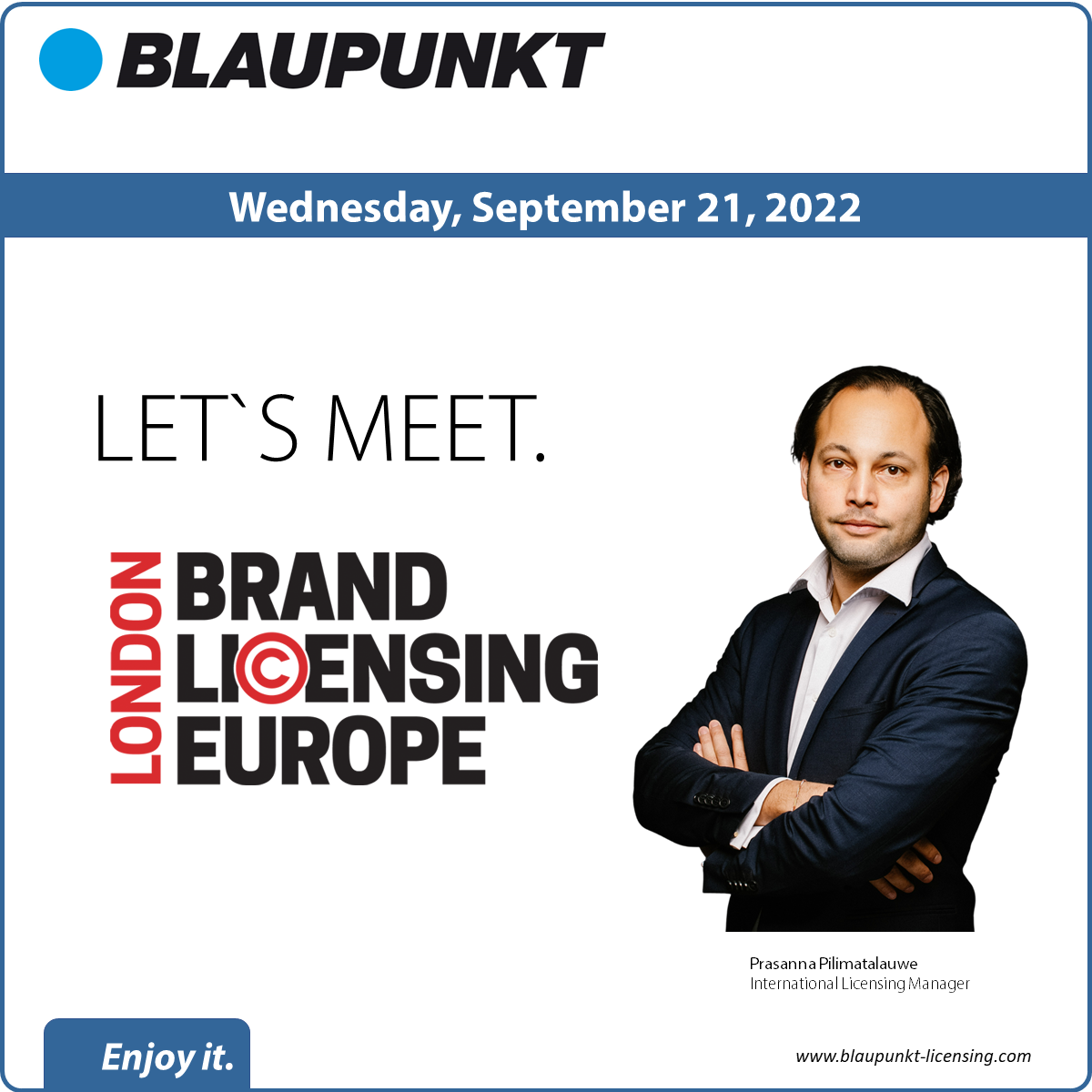 Our brand licensing expert, Prasanna Pilimatalauwe, will attend the Brand Licensing Europe show on Wednesday, Sep. 21, and can´t wait to discuss your BLAUPUNKT brand licensing ideas.
 
Why not organize a meeting during the event to explore BLAUPUNKT Brand Licensing opportunities further and asses how the BLAUPUNKT brand can grow your business instantly?
 
Connect with Prasanna Pilimatalauwe on LinkedIn directly or click here to fill out a contact request form.
 
See you in London!