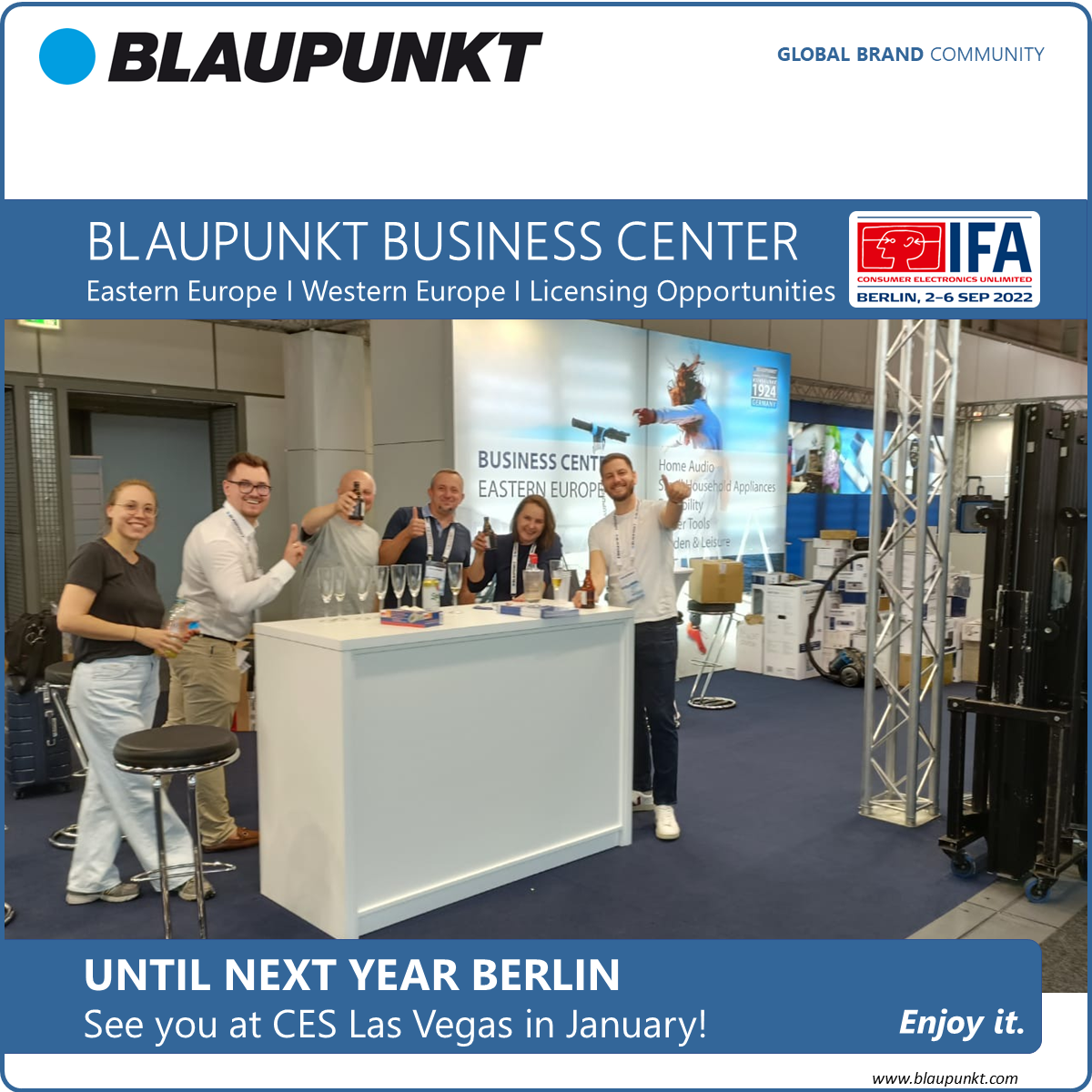 We had an amazing time at IFA Berlin. However, we couldn't do it alone, so we would like to extend our gratitude to everyone who helped make this event an amazing success.
First and foremost, Thank you to everyone who visited our booth. Regardless of whether you were visiting to see the latest BLAUPUNKT trends and products on display, to discuss business, or just to catch up with us we appreciate that you took time out of your trade show to stop by.
We are grateful to our partners and the global brand management team who woke up extra early every day and stayed late every night to make sure that we put on the best tradeshow that we could.
On attending the first IFA in 2 years Frank Goergen said,
"Being back to Berlin for IFA is very special after more than two years. Throughout the week we had many meaningful discussions and it was very important to have the opportunity to meet face-to-face again. The next big step will be to repeat this success for the upcoming CES 2023 in Las Vegas in early January and we hope to be able to see all our contacts over there again."
Cheers to closing out another successful IFA 2022! If you missed us this time around, we hope to see you next time at CES in Las Vegas this January.