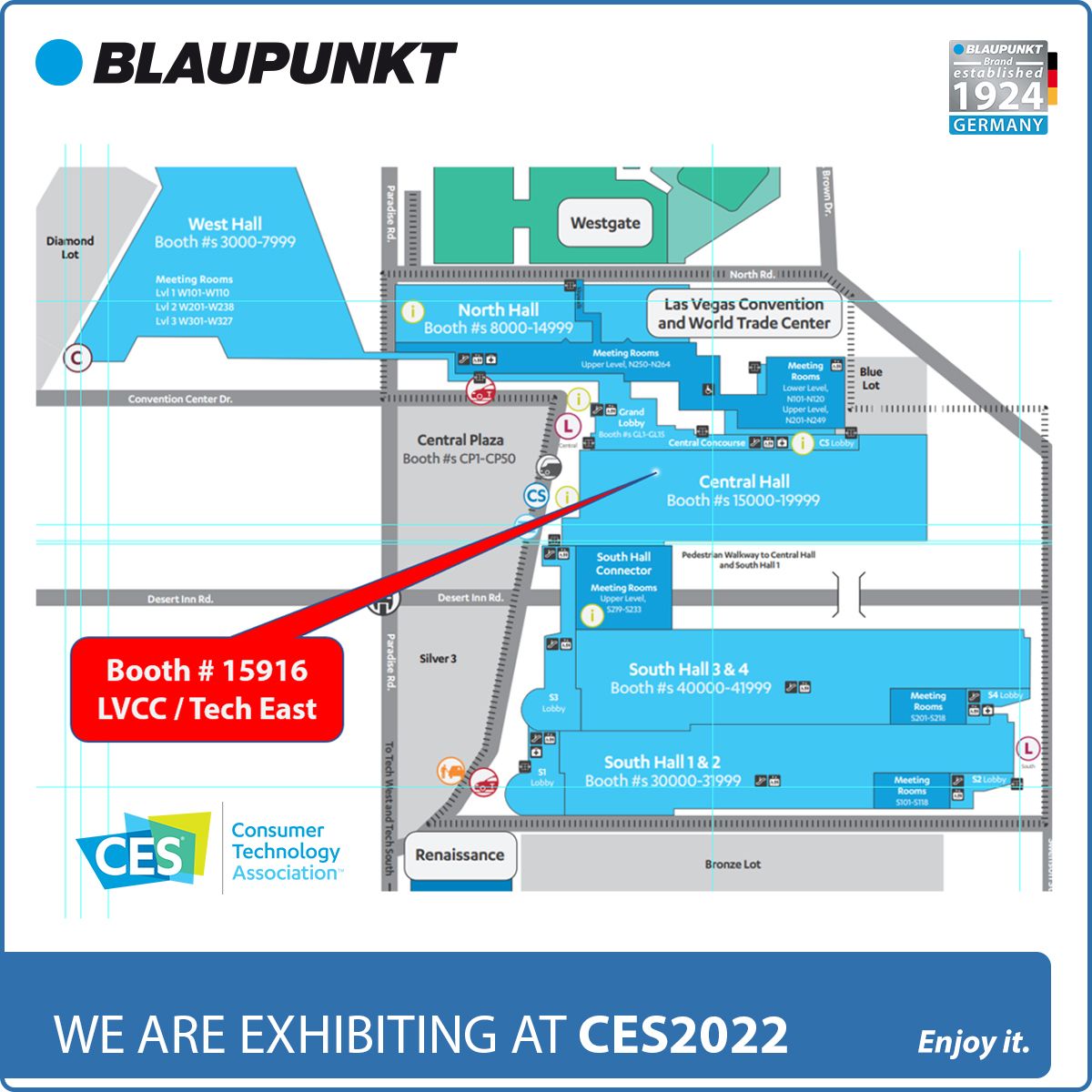 Who is planning to attend CES this year?
You can find us at our booth in the Central Hall on the left-hand side right after the Grand Lobby entrance next to the LG booth all day. Visit us and be the first to see the brand new BLAUPUNKT line-up for South America presented by our newest licensee based in Argentina. 
Our Brand Licensing Professionals and Managing Director will be on site to meet with you.
Let us know if you want to meet up. We are hosting meetings, breakfasts, lunches, and dinners every day.
You can connect with us on LinkedIn:
👉 Andrzej Cebrat – Managing Director BLAUPUNKT
👉 Norman Pralow – Marketing Director BLAUPUNKT
👉 Frank Goergen – Licensing Professional Europe, North-America
👉 Romain Peter – BLAUPUNKT Licensing Portfolio Manager Americas