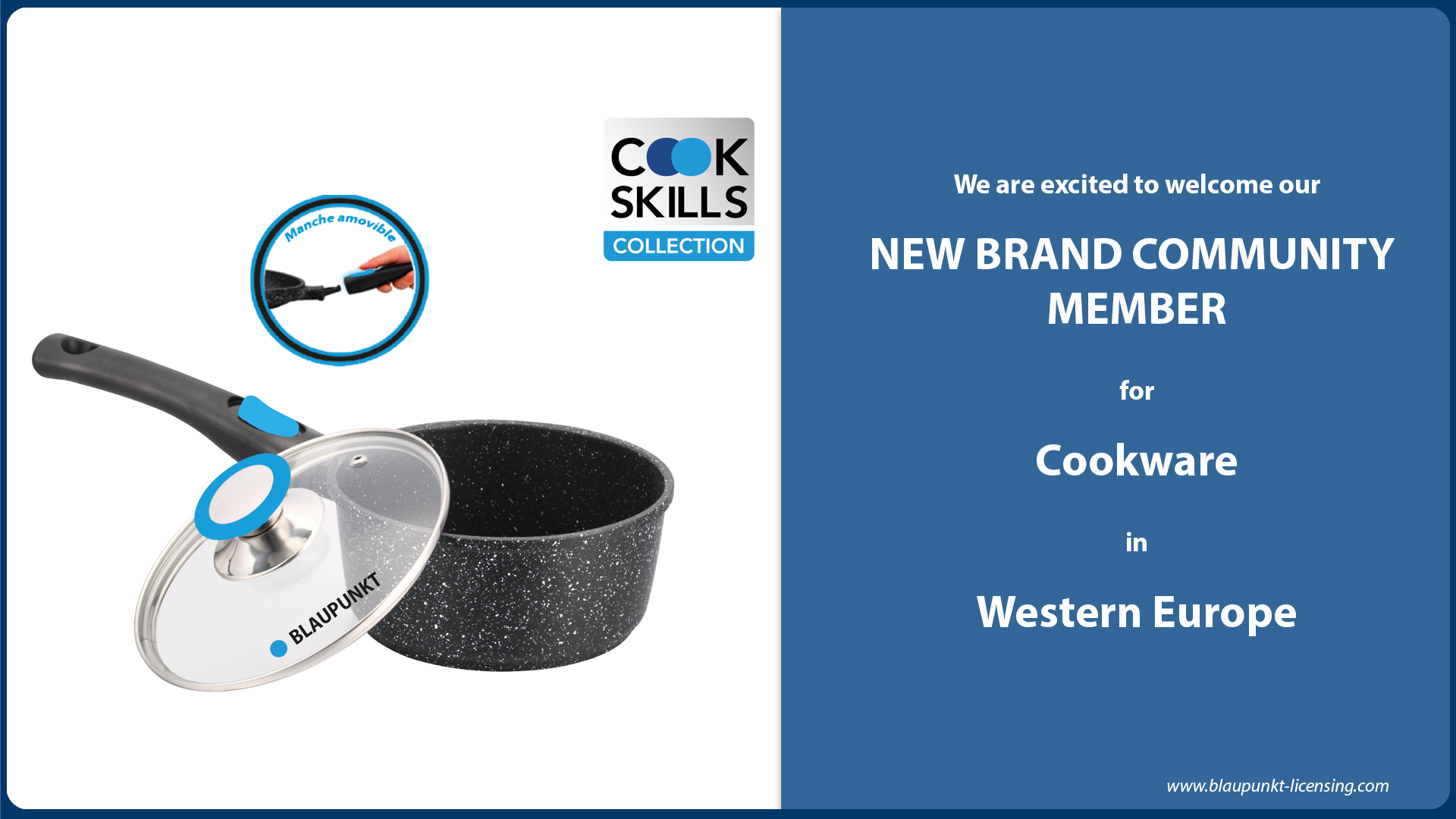 Leudelange, Luxembourg
The company Refico, based in Paris, is new license partner of Blaupunkt for Cookware in Western Europe.
The licensor from Luxembourg and owner of law relating to the use of name Blaupunkt, GIP Development SARL, is pleased to announce, that they were able to attract with Refico an efficient and reliable partner for the Blaupunkt Global Brand Community.
Refico is managing the Blaupunkt business in Western Europe as exclusive license holder for the product categories Cookware, which the distributor took over and will successfully develop.
About Blaupunkt
For almost a century, Blaupunkt and its blue dot symbol have been synonymous with German technology, innovation, and quality. Backed by decades of passion and expansion for consumer electronics, car multimedia, and related consumer lifestyle products, Blaupunkt is trusted for their comprehensive, global brand licensing program. With more than 40 licensees around the world distributing Blaupunkt products, Blaupunkt is committed to serving as a valued partner to its licensees. For more information, visit blaupunkt-licensing.com
Press contact:
Norman Pralow
Official Brand and Marketing Consultant
Order of GIP Development SARL
norman.pralow@Blaupunkt.com
+49 (0) 176 6190 5452
Company contact:
Frank Goergen
GIP Development SARL
2-4, rue du Chateau d'Eau
L-3364 Leudelange – Luxembourg
Frank.Goergen@Blaupunkt.com