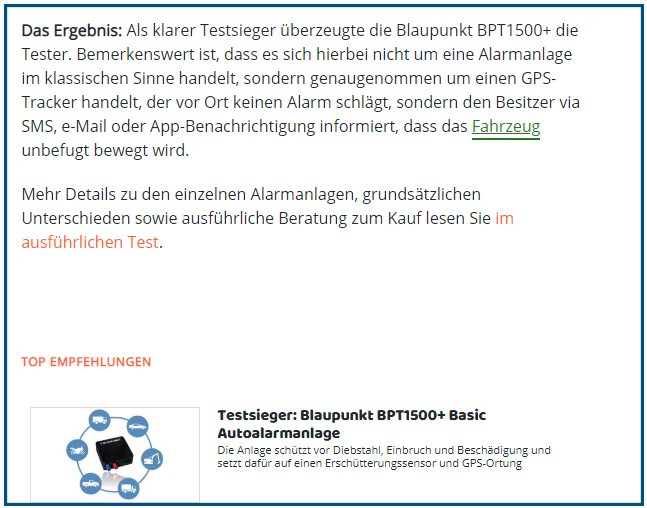 The BLAUPUNKT Brand Community has done it again! Congratulations are in order for the BLAUPUNKT Competence Center Telematics team as the BLAUPUNKT BPT 1500 was awarded the "Best in Test" by CHIP, one of the most influential tech magazines in Germany.
This accolade is the newest addition to the long line of awards the BLAUPUNKT Global Brand Community has been collecting this past year. Another shining example of how the BLAUPUNKT Global Brand Community is not just another licensing community. In truth, this group of licensees is so much more special than that. The BLAUPUNKT Global Brand Community is a group of high-quality companies that deliver state of the art products in their price range. When you choose to work with the best, you can be your best, and this has been proven once again.
Want to push your bottom-line profits by labeling your products with the BLAUPUNKT brand?
Connect With Us!